If you want long-lasting makeup, then a primer is the way to go. Primer not only increases the hold of your makeup and leaves you looking flawless all day long but also eases application for an airbrushed finish.
Primers don't stop there though. These prep products can be packed with hydration, radiance, nourishment, and colour-correction. Picking the best primer for your skin is essential.
Whether you're priming your face, eyes, lips, or lashes, primer is a must-have in the modern makeup bag.
We all have that friend whose makeup looks perfect from 7 a.m. to 11 p.m. Good-skin genes sure go a long way towards enhancing your cosmetics, but when in doubt, it's time to get some help from a primer. Just as you'd prime your walls before painting them, you need to prime your face before applying makeup.
If you were to ask someone 50 years ago whether they used primer, they'd look at you as if you were crazy. But nowadays, primers are staples in many makeup bags. Face primer, eye primer, lip primer, even lash primer: they all help your makeup last whilst improving the ease of application at the same time.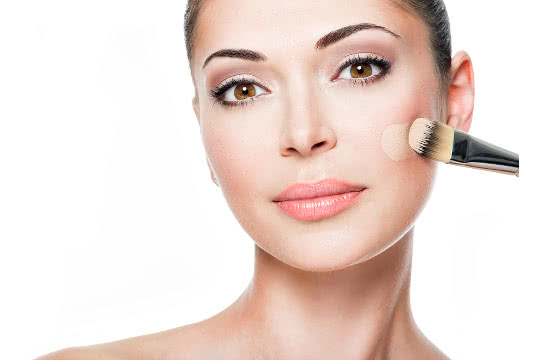 There are many benefits of using a primer, but no product does it all. Thinking carefully about your skin type and what you want to get out of your primer is an important first step when choosing what to use. Whether you're completely new to primers or just want to understand a little better how to use your products, our guides can help you become a priming expert so you too can enjoy the varying benefits.
Primer is the perfect step between a nourishing skincare routine and flawless makeup application. Deciding which primer is best for you and your skin type can be a challenging decision, but we've got you covered.
With the popularity of primers growing, so are the choices. There are now primers available that work almost like skincare and promise mattifying effects for oily skin or hydration for dry skin. Illuminating primers give your skin a natural glow. Other primers give your skin an airbrushed finish by blurring fine lines and minimising the appearance of pores.
Tinted primers are available to help with colour-correction and even provide light coverage. There are also primers that simply work to make your makeup last as long as possible. Whether you want hydration, radiance, airbrushed skin, or a host of other possibilities, there's a primer for you.
Choosing the correct primer is particularly important when you want to do a little colour-correcting along the way. If you suffer from dull, ruddy, or sallow skin, a tinted primer is a great way to even out your skin tone and neutralise discolouration. Find out 'Which Tinted Primer Would Work Best for My Skin Tone?' and learn our top recommendations for colour-correcting primers.
One of the best-known benefits of a primer is its ability to help makeup apply easier and last longer. It's impossible to say just how long your makeup will last, as this relies on variables in addition to the primer. However, you can take certain steps when priming to maximise makeup longevity. From choosing a long-lasting primer to actually applying it correctly, our guide to long-lasting makeup will help make the most out of your primer.
There are more benefits to primer than just ensuring your makeup stays all day. You can actually use some primers on their own as a skincare step. A primer can control oily skin, hydrate dry skin, or illuminate your skin to create a glow even without makeup.
Primers are often packed with SPF and nutrients to help condition and protect your skin. A tinted primer can also help to even out skin tones. Have a browse through 'Can I Wear Primer By Itself?' to find out even more benefits and which primers to avoid if you aren't wearing makeup.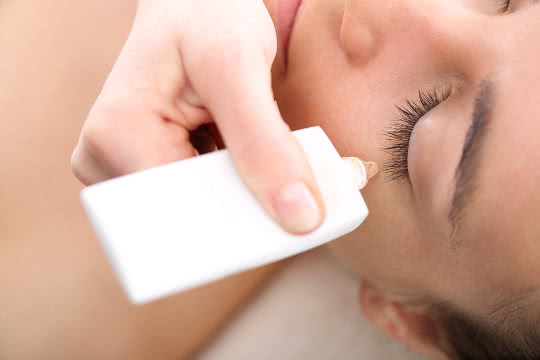 Whilst there's a multitude of possibilities for your ideal face primer, you should also invest in a separate eye, lip, and lash primer. Eye primers help your eyeshadow pop and prevent it from creasing. Lip primers ensure your lipstick stays in place all day with no feathering. A lash primer is the perfect way to nourish and condition your lashes whilst pumping up the volume.
Learn all about the benefits of using a separate lash, face, lip and eye primer and some of our top recommendations in our 'Do I Need Separate Primers for My Eyes and Lips?' article.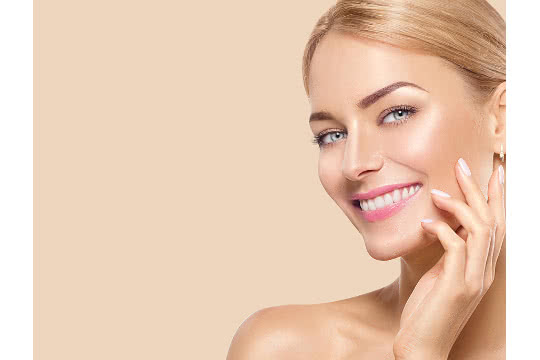 Working with your eye area can be tricky. Whilst we always recommend you use a separate primer formulated specially for the sensitive eye area, when it comes to under the eyes, things change a little bit. Read more on exactly how and where where you should be using eye primer and face primer around the eye area to keep your makeup in place and ensure your eyes stay safe!
Silicone is the key ingredient in many primers. Known for its smoothing effect and adhesive texture, there's no question as to why it's so commonly used. However, there are some drawbacks of silicone. Understandably, some people would rather go silicone-free.
To find out more about silicone and why it's sometimes best avoided, read 'Are There Primers Without Silicone?'. We've got some great recommendations for silicone-free products. Whether you're after an illuminating, mattifying, or nourishing primer, we have silicone-free options available.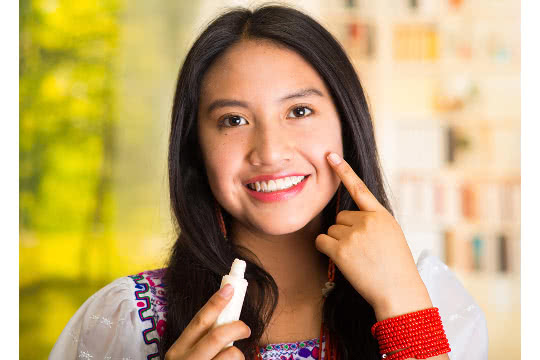 Once you've picked out your primer (or primers) of choice, it's important to understand how to fit it into your skincare and makeup routines to maximise the benefits. One of the most commonly asked questions is 'Should I Use Primer Before or After Moisturiser?'. Have a browse to find out exactly when in your routine you should use primer and how long you should be waiting between each step.
Knowing how to make the most of your primer and choosing the right product is vital if you want that flawless finish. Have a browse through our guides to find your priming dream team and learn how best to use them for a stay-all-day makeup look.
What is the best primer for oily skin?
A primer is a must if you are wanting your makeup to go on smoothly and look flawless all day long. When looking for a primer that suits oily skin, you need something that won't increase congestion. A primer that is a great choice for oily skin is the Benefit Porefessional Face Primer. With a lightweight and oil-free formula this product will help to smooth the texture of your skin and create a great base for foundation to slide onto the skin and last for hours. Benefit Porefessional Face Primer can be worn under or over makeup and blurs imperfections and pores without blocking the skin. This primer blends effortlessly into all skin tones and is wonderful if you are looking for an even and non-greasy finish to your makeup everyday.
What is the best primer for dry skin?
Primers provide a great foundation for makeup as they create a smooth and hydrated surface for foundation to effortlessly slide onto. If you have dull or dry skin, the Laura Mercier Radiance Primer will nourish and moisture your skin whilst creating a slightly shimmery appearance for stunning, glowy dimension. This product should be applied before foundation and will create the appearance of fresh makeup all day long. If you are dealing with severely dry skin, the Embryolisse Lait-Creme Concentre Moisturiser is a gentle product that will provide intense hydration and create a protective barrier between your skin and the damaging environment. This product can be used as both a moisturiser and a primer to ensure that you can have flawless makeup and well looked after skin at the same time.