Our Top 10 Products for Removing Clogged Pores in 2019
Beat the build-up that leads to congestion with our favourite masks, serums, and scrubs.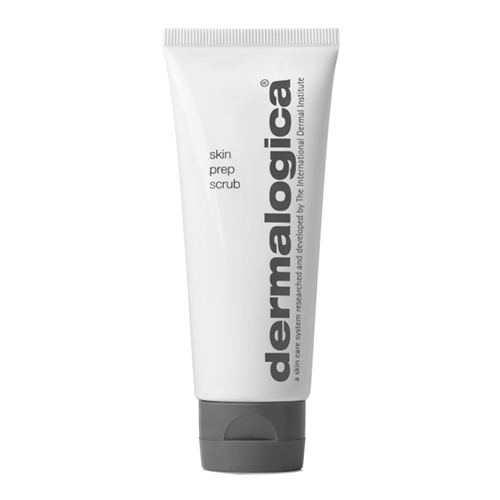 1
Dermalogica Skin Prep Scrub 75ml
Scrubbing your face, even when your intentions are good, can be irritating for sensitive skin. But this physical exfoliator uses fine corn-cob meal as its hero ingredient to gently remove dead cells from the surface of the skin. Dermalogica Skin Prep Scrub sloughs effectively without causing any damage. The addition of soothing ingredients such as Aloe Juice, Arnica, and Cucumber Extract are like a nutritious smoothie for your skin.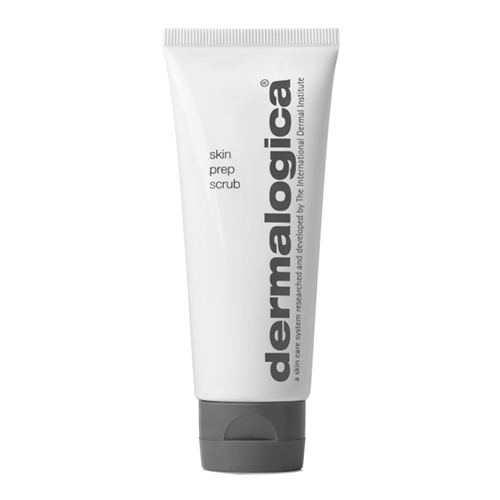 Skin Prep Scrub goes one step further by reversing the effects of clogged pores too. Unblocking follicles prevents breakouts to help skin stay clear.
Once cleared of debris, your skin is fresh and ready to absorb your moisturiser or serum. In essence, an exfoliator helps treatment products work more effectively on your skin.

2
Skinstitut Glycolic Cleanser 12% 200ml
It's not only acne-prone skins that benefit from a product designed to remove clogged pores. Skinstitut Glycolic Cleanser 12% also prevents blackheads from forming—a common worry for all skin types. This product comes from the family of 'chemical' exfoliators. That may sound harsh, but the active ingredient, Glycolic Acid, is actually very gentle on the skin. No scratchy granules are involved. And the product yields a soft foam without harmful sulphates.

Older and stressed skins will also love this cleanser/exfoliator. The Glycolic Acid works on the surface of the skin to lighten pigmentation and other signs of sun damage, and promotes the renewal of skin cells. Got fine lines or general dullness? Add Glycolic Cleanser 12% to your morning routine to give it a beautiful wake-up call.

3
Alpha-H Balancing and Pore Refining Mask with Jojoba Oil 100g
Deep pore cleansing is a critical step to prevent future breakouts. But if you're currently suffering from acne, Alpha-H Balancing and Pore Refining Mask with Jojoba Oil also helps the skin recover more quickly from a bad spell. As well as being one of the best products for removing clogged pores, Balancing and Pore Refining Mask also rebalances oil levels in the skin. The less oil there is, the less likely the skin will get congested in the first place.
Congested skin can benefit from a treatment mask in addition to a daily cleansing ritual. This clay-based, refining mask can be used a couple of times a week (for 10 minutes or as an overnight spot treatment) to unblock clogged pores, clean them out, and remove blackheads.


4
asap daily exfoliating facial scrub 200ml
This exfoliator from asap is a pretty smart scrub. It combines two sloughing mechanisms: physical exfoliation (via biodegradable microbeads) and chemical exfoliation (via Glycolic Acid, which breaks down dead skin cells). Massage this asap scrub into the skin for 30 seconds. Then, rinse and chase with your favourite moisturiser. You'll start your day confident that your skin has been thoroughly cleansed.

On the one hand, asap daily exfoliating facial scrub solves issues like clogged pores, makeup build-up, and dull skin. On the other, daily exfoliating facial scrub can help work away the appearance of hyperpigmentation and other imperfections associated with ageing skin. It sounds potent, but asap has delivered a skin solution that's gentle enough for everyday use.

5
The Ordinary Lactic Acid 5% + HA 2% 30ml
Simplicity is at the core of The Ordinary's product line, so don't be confused by this complex-sounding product for removing clogged pores. Lactic Acid is a compound that occurs naturally in many foods. Used in skincare products, it breaks down dead cells to expose a fresh, new layer of skin underneath. The win with Lactic Acid, as compared with similar ingredients such as Glycolic Acid, is that the former is a lot gentler. That makes Lactic Acid 5% + HA 2% a great option for sensitive skins.
Lactic Acid is also known to prevent congestion, reduce pigmentation, and increase water retention. The takeaway here is that this exfoliator deals with issues like blackheads and congestion but also leaves the skin in robust condition. A healthy, strong skin barrier is all about #skingoals.

6
Sand&Sky Australian Pink Clay Flash Perfection Exfoliating Treatment 100ml
This unusual exfoliator from Sand&Sky, a boutique Australian beauty brand, uses locally sourced Australian Pink Clay as its base. If you're trying to unclog pores or deal with blackheads, using a targeted mask treatment instead of a daily exfoliator may be the solution. And how handy is this? Sand&Sky Australian Pink Clay Flash Perfection Exfoliating Treatment is designed for use in the shower. Pop it on while you're prepping for your daily wash, leave it for 5 minutes, and wash it off when you hit the water. Superconvenient!
Clay can draw out impurities in the skin and remove dead skin cells. But Clay also removes excess oils, the root cause of clogged pores. This leaves the surface of the skin with a smooth, matte appearance. In a hurry? Flash Perfection Exfoliating Treatment can also be used as a spot treatment.

7
Kiehl's Rare Earth Deep Pore Daily Cleanser 150ml
Kiehl's Rare Earth Deep Pore Daily Cleanser relies on Clay—Amazonian White Clay, to be exact—and minerals to remove dead skin cells, so this product won't affect the integrity of the skin barrier. The Clay isn't a gimmick; this ingredient has been used by native Brazilians for centuries. Clay is revered for its ability to absorb oil as well as its content of beneficial minerals.

This foaming cleanser from Kiehl's unclogs pores effectively and is designed for daily use on all skin types. Rare Earth Deep Pore Daily Cleanser is better suited to users who want a gentle daily exfoliator than to those with tricky or excessively oily skins.
The Aloe Extract in this daily cleanser has an anti-inflammatory effect on the skin. Once the exfoliator has done its work, the Aloe soothes and softens skin, so you're left with a radiant complexion that's primed to receive your daily toner and moisturiser.
8
Medik8 Pore Cleanse Gel Intense 150ml
This deep pore cleanser from Medik8 is up to the job of removing dead skin cells and oil build-up. The L-Mandelic Acid in the formulation is a gentle chemical treatment that breaks down depleted cells to increase cell turnover. This acid is one of the most effective ingredients in anti-ageing products. Once old cells and oils have been swept away, Medik8 Pore Cleanse Gel Intense further refines pores. Hydroxy acids tighten them, reducing their appearance. Finally, Glycerine works to rehydrate the skin and help it retain water for longer. Oily and combination skins will respond particularly well to the gel texture of this Medik8 cleanser.
Unclogging pores is one step in the process of combatting congestion and breakouts. But what about the overall appearance of your skin? Enlarged pores impact on the smoothness of your skin.

The hydroxy acids in Aspect Exfol L 15 that break down dead skin cells and clean out clogged pores are all sourced naturally. Think Tangerine, Lemon Myrtle, Mountain Pepper, and more. As a serum, it's designed for potency, so use it with care. You'll need to increase the dosage with each application to give skin time to build up a tolerance. Exfol L 15 also minimises enlarged pores and deals with blackheads, but it won't leave the skin red or inflamed like similar in-salon treatments.
The beauty of serums is that they can be added to your skin regimen as needed to support your skin during particular phases or challenges. If you're suffering from clogged pores and congestion, this night serum from Aspect is a winner. The skin's ability to regenerate fires up during the night (that's one reason it's called 'beauty sleep'). So, the after-dark usage of Exfol L 15 is well timed.


10
SkinCeuticals Clarifying Clay Masque 60ml
This deep-pore-cleansing mask from SkinCeuticals is a mask designed to refine the skin. Clarifying Clay Masque works in three simple ways. First, the hydroxy acid gently breaks down the layer of dead skin that's dulling and clogging your skin. Next, the blend of natural clays works to unclog pores and lift out impurities. Finally, Aloe and Chamomile calm and soothe the skin.

It takes between 15 and 30 minutes (it won't set hard) for SkinCeuticals Clarifying Clay Masque to work its magic, so it's not an option if you're in a hurry. However, if you can invest in a touch of 'me-time', your complexion will love you for it. Use this product weekly to prevent the build-up that causes pores to clog.

---
So, let's recap our Top 10 Products for Removing Clogged Pores
Dermalogica Skin Prep Scrub

Skinstitut Glycolic Cleanser 12%

asap daily exfoliating facial scrub

Kiehl's Rare Earth Deep Pore Daily Cleanser 150ml

SkinCeuticals Clarifying Clay Masque