The 4 Best Rosehip Oils for your Face in 2020
What's behind the hype of rosehip oil? Discover how this natural oil can benefit your skin.
If you like sticking to organic products for your skincare routine, The Ordinary 100% Organic Cold-Pressed Rose Hip Seed Oil is the best Rose Hip Oil to use on your face. Along with being certified pure (it's 100% Rosa canina Seed Oil), this Rose Hip Oil contains a natural cocktail of provitamin A and omega fatty acids. Provitamin A fights the signs of sun damage, scarring, and fine lines. The omega oils return hydration into the deep layers of dry and damaged skin.
Use this nourishment as daily support for your skin. The gentle but consistent nutrients slow the ageing process and return the skin to a more youthful, even tone.

Antipodes' blend of Avocado Oil and Rose Hip Oil offers your facial skin the benefits of two natural emollients in one. Use Divine Face Oil as a daily moisturiser to support your skin against the early signs of ageing like dark spots, dullness, and dehydration. Avocado Oil boosts the production of collagen and can therefore rebuild skin that's losing firmness.
Stressed and tired skin can also rely on this oil blend from Antipodes for a dose of renewed luminosity, thanks to Rose Hip Oil's ability to brighten skin naturally and gently. To give your complexion the ultimate treatment and ensure the best absorption, massage Divine Face Oil into the skin gently once a day, moving in an upward direction from the neck towards the face. Focus on worry spots such as scars or blemishes.
Add Antipodes Avocado Oil & Rosehip Divine Face Oil to your daily skin routine for added nourishment. Alternatively, use the product whenever your skin is inflamed, irritated, and in need of calming.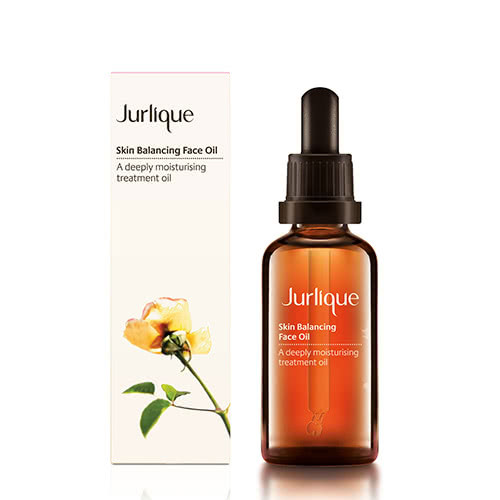 Rose Hip Oil is one of the hero ingredients in Jurlique Skin Balancing Face Oil. But this unique skin emollient also brings the benefits of Safflower Oil, Avocado Oil, Macadamia Seed Oil, and Shea Butter to the party. Each ingredient has been carefully selected for its individual ability to reduce inflammation, hydrate skin, and reduce the signs of ageing. Firmer-looking skin, better elasticity, and increased luminosity are just three of the results this face oil can deliver.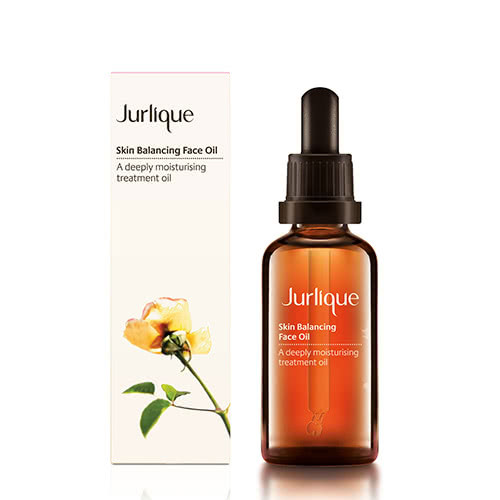 The formulation of Skin Balancing Face Oil is lighter than what you'd expect from an oil. This product won't make your face oily or greasy, as it's absorbed quickly and efficiently into the deep layers of the skin. You won't find any synthetic chemicals inside this pretty bottle, which is free of parabens, insecticides and other components that could trigger a sensitive reaction.
Apply Jurlique Skin Balancing Face Oil before moisturiser or makeup, both morning and night. Warm a few drops in the palm of your hands, and then apply to clean skin using your fingertips. Keep massaging lightly until fully absorbed to ensure that the oils can reach the deep layers of your skin.
If you're looking for a Rose Hip Oil to use on your face, Inika's offering delivers a gentle and nourishing dose of hydration that's perfect before you apply makeup. Aside from doing its essential job as a moisturiser, Rose Hip Oil contains naturally occurring vitamins that can work on skin repair. Blemished skin, acne scars, stretch marks, and redness benefit from the active ingredients in Rose Hip Oil, as does mature skin that needs support to resist fine lines and dark spots. This potent combination of natural benefits makes Inika's facial oil age-defying in more than one way. Whatever your age, it will help with the skin concerns that come with your time in life.
We love that along with its organic certification, Inika Certified Organic Pure Rosehip Oil is also vegan, halal, and cruelty-free.

---
Brand and product inclusions are at the sole discretion of Adore Beauty's highly trained Customer Service team. We do not seek or accept payment from brands or individuals listed in our guides.
---
So, Let's Recap the 4 Best Rosehip Oils for Your Face
Jurlique Skin Balancing Face Oil